WP STORE
WP's groundbreaking Concept Store idea was launched in 1985, with the opening of the first WP Store in Bologna, conceived as a multifaceted space in which to offer products expertly sourced from around the world by Giuseppe Calori, the founder of WP Lavori in Corso, and his daughter Cristina. From 1985 onwards, WP Stores, currently present in Bologna, Milan, Florence and Riccione, has continued to offer a unique concept, where the excellence of original, contemporary fashion is at home. WP Stores interiors feature a blend of vintage fixtures and fittings with more modern pieces to create an eclectic ambience able to tell the story of the products and the cultures from which they come.
Entering a WP Store means sharing a particular way of living and being, where clothing, shoes and objects await attentive consumers eager to express their identity through a unique mix of authentic heritage brands and the coolest international brands of the moment. WP Stores thus become the reflection of the selection curated by WP Lavori in Corso around the world, but also a unique opportunity for customers to carry out their own research and personal selection.
WP STORE BOLOGNA
Via Clavature, 4 - 40124
Bologna - Italy
Telefono: +39 051262114
Mobile: +0039 3371408645
WP STORE FIRENZE
Via della Vigna Nuova 75/R - 50123
Firenze - Italy
Telefono: +39 055 2776399
Mobile: +0039 366 6303302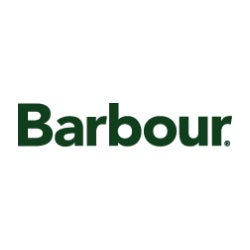 BARBOUR
In addition to its WP Stores, Bologna-based WP Lavori in Corso also owns six official Barbour stores located in Milan, Turin, Bologna, Rome, Padua and Pescara. The first to be opened was the Barbour store in Bologna, a real tribute to the iconic British brand founded in 1894 in South Shields and known the world over for its tartan and the excellent performance of its famous hardwearing waxed jackets. The Bologna store offers a wide selection of Barbour products for men, women and children, including the Barbour Dogs line, while the other stores host both the Barbour collection and the Barbour International line inspired the brand's long heritage of motorcycling history, and by Steven McQueen. A selection of the English brand's most exclusive collabs is available all year round in each of the stores. Every detail of the interior decor and furnishing of Barbour Stores has been designed to evoke the image of a brand forever associated with the great outdoors, a true Heritage and Lifestyle icon, recognized by all for its unmistakable style.
BARBOUR BOLOGNA
Galleria Cavour 2 - 40124
Bologna - Italy
Telefono: +39 051 267950
Mobile: +0039 331 6084207
BARBOUR MILANO
Corso Genova, 1 - 20123
Milano - Italy
Telefono: +39 02 5811 8141
Mobile: +0039 3346217046
BARBOUR MILANO
Via Borgogna 3 - 20122
Milano - Italy
Telefono: +39 02 2111 9050
BARBOUR FIRENZE
Piazza De' Rucellai, 4/R 5/R 6/R 7/R
Firenze - Italy
Telefono: +39 055 0317412
Barbour Roma
Via Del Leoncino 23 - 00186
Roma - Italy
Telefono: +39 06 6880 9706
Mobile: +0039 3351393240
BARBOUR TORINO
Via Maria Vittoria, 2 - 10100
Torino - Italy
Telefono: +39 011 454 6580
Mobile: +0039 334 6837518
BARBOUR PADOVA
Via Marsilio Da Padova, 22/A - 35139
Padova - Italy
Telefono: +39 049 663562
Mobile: +0039 3316694432
BARBOUR PESCARA
Via Roma, 65 - 65122
Pescara - Italy
Telefono: +39 085 4223130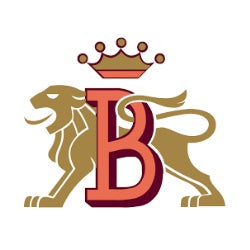 BARACUTA
The Flagship Store in Milan, at Via Edmondo De Amicis 24, is a unique store of its kind, with an atmosphere that transports Baracuta enthusiasts directly to the brand's British home. The store, opened in 2016, has been specially designed to externally resemble a typical English shop with exposed bricks and wooden beams. The design, a tribute to the brand's iconic status and authenticity, highlights the union between history and the brand's colors - black, orange and burgundy. The interior space, also in perfect 1960s British style, has been furnished with unique pieces, that create a sleek environment featuring signature Baracuta elements, such as the Fraser Tartan carpet that recalls the lining of the brand's legendary G9 jacket.
BARACUTA MILANO
Via De Amicis, 24 - 20123
Milano - Italy
Telefono: +39 02 5810 9012
Mobile: +0039 334 6823015

FILSON STORE
The first Filson Store entirely dedicated to the beloved American heritage brand opens in Cortina d'Ampezzo. Filson is the most beloved outdoor clothing brand by travelers, athletes, and explorers around the world. Founded in 1897 during the legendary years of the American Gold Rush, Filson has been making durable clothing, bags, and accessories for over 120 years that are fit to take on any challenge. At the Filson Store in Cortina, you'll find Mackinaw Wool jackets and overshirts, warm sweaters and sweatshirts, t-shirts, and vests. But also many accessories like baseball caps, wool hats, gloves, and scarves. Explore the wide selection of bags, backpacks, and luggage, spacious and durable, made of waterproof nylon or cotton twill.
Filson Store
Galleria Croce Bianca, Corso Italia, angolo Via Bepin 1, 32043
Cortina d'Ampezzo - Italy
Telefono: 0436 1996211
Mobile: +0039 3357581093